History
TACA Construction roots trace back to the formative years of the Turkish Republic where the company's foundations were laid by the efforts of Mr. Sait, grandfather of the present owner and chairman Tayyar Akkurt. Mr. Sait undertook many notable and important national projects in the early decades and then handed over the controls to his son Mecit Akkurt.

Mecit who had studied in England, and earned undergraduate, graduate and doctorate (Ph.D) degrees in the fieldof construction then established the company's corporate identity. In 1953 he created AKKURT Construction Company and in turn accomplished numerous hi profile projects in Turkey and overseas.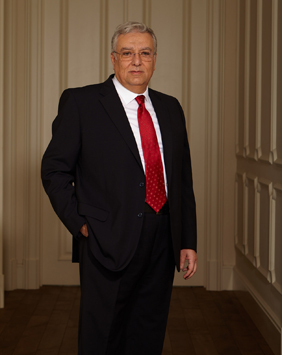 Tayyar Akkurt took over the company in the 80's, during a period where construction technology advances, time to completion speed and project quality were dynamic features of the era. The Akkurt brand name had become a corporate symbol and in 1988 Mr. Akkurt reorganized the company under the name TACA Construction Inc. The firm has since taken its place in the construction sector as one of the few establishments that is still growing as a 4th generation company.
By tracking new technologies and developing innovative methods TACA Construction was continuously updating and improving their equipment and professional staff, in pursuit of their goal of delivering to their clients, high speed, quality construction and optimum cost management with consummate ease.
From its founding in 1988 to the present day, TACA Construction operations encompass the entire spectrum of construction projects while exhibiting steady growth in the projects' scope and consolidating its position in the industry with each day.
The basic principle of its achievements' is in delivering the projects with the highest quality craftsmanship in the fastest possible time, on schedule and on budget.TACA Construction has completed a total of 1,587,149 m² until now; 391,913 m² of shopping malls, 726,700 m² of hotels, 171,930 m² of commercial, 33,926 m² of residential, and 262,680 m² of congress centers.
During the execution of these projects our company was awarded; TS EN ISO 9001:2008, ISO 14001:2004 and BS OHSAS 18001:2007 certificates, valid through 9/2014, as a result of our performance in quality, environment and occupational health and safety procedures.
Expanding the scope of its national and global activities and maximizing its investment capital, TACA Construction experienced a period of accelerating growth while maintaining the highest level of customer satisfaction, considered as its most important asset.
TACA Construction as General Contractor has undertaken numerous projects in Turkey and Internationally such as; culture, congress and convention centers, hotels and resorts, shopping malls, office buildings, residential towers and commercial projects that include marinas, R&D technology buildings as well as project management works.
TACA maintains strong partnerships with associate companies to enter into bid tenders and design build contracts for airports, harbours, road and bridge construction and for major infrastructure projects, including sanitation, water treatment and power plants. TACA continues to maintain close relationships with shopping center developers and retailers from its past 5 years and 450.000 m² of commercial experience in turnkey delivering quality shopping malls, that earned 2 ICSC awards in 2009 and 2010. Similarly with hotel developers and owners that have been impressed by TACA's recent portfolio of over a dozen luxury hotels, delivering over 260.000 m² in the past 10 years as well as commercial buildings and facilities such as the Istanbul Congress Center in 2009, R&D, IT buildings and the Atakoy Marina. TACA maintains a current and complete library of building materials suppliers and manufacturers for procurement processes, wide-ranging logistics, civil and legal divisions and a comprehensive AE design build technical office that provides project management and general contractor construction services worldwide.
The demonstrated competence in advanced construction technology coupled with the demand for quality fabrication techniques, integrity and business ethics driving our efforts to satisfy customer requirements are what make TACA Construction one of the market leaders in the industry.